FOR IMMEDIATE RELEASE
Date: 12/3/12
Contact: Felice Bassuk (Producer/Writer), 708.383.0434, [email protected]
Anti-smoking influencers attend special viewing of "THE CALL," followed by a spirited roundtable discussion during the Great American Smokeout.
The anti-smoking short film was discussed by a panel of New York City health educators as a unique and memorable teaching tool targeting middle school children, during the event co-sponsored by the Manhattan Smoke-free Partnership and Harlem Hospital.
New York, New York – THE CALL, which was released on Nov. 15, 2012, had representatives on hand to promote its anti-smoking message by distributing free "cold turkey" sandwiches during the smoking cessation educational event. The award-winning film was viewed by dozens of area health educators, including those from the NYC Housing Authority, NY Road Runners, and the NYC Coalition for a Smoke-Free City.
Reactions to the film as a valuable means to communicate the dangerous effects of smoking to children were extremely positive, with many event participants pointing out its emotional tone as a meaningful way to connect to an audience.
As Patti Jacobs, Coordinating Manager of the Harlem Hospital's Quit Smoking Department, explained, "This is an excellent project. I have shown the film to several audiences since the event, including medical students and quit smoking support groups. We thank [the producers] for sharing this film with us and we will continue to utilize it as a teaching tool."
"The message is powerful and certainly will make a smoker think twice before lighting up again," observed Lisa King, Director of the Brooklyn Film Festival's kidsfilmfest. Without using statistics or scary graphics to convey its message, THE CALL subtly and effectively offers a glimpse into the emotional impact of losing a loved one from smoking.
In addition to the cold turkey sandwiches giveaway, several NYC middle school health educators are showing THE CALL to students as part of an innovative pilot program. Teachers at Frederick Douglass Academy and Global Neighborhood Secondary School are among those who received advance copies of the DVD along with the special edition teacher's guide, both of which are now available to the public via www.thecallmovie.org.
"The film has the potential to open kids' minds to the emotional costs of smoking at a stage when they can still hear this lifesaving message," noted Michael Thun, MD, with the American Cancer Society. Shot on Will Rogers State Beach in Santa Monica, CA, the film features two young stars, Ryan Newman (Monster House, Zeke & Luther, See Dad Run) and Jonathan Morgan Heit (Bedtime Stories, Date Night, Jake and the Never Land Pirates).
More information about THE CALL, along with DVD sales and download links, is available at www.thecallmovie.org. Pictures from the event are available at www.facebook.com/thecallmovie.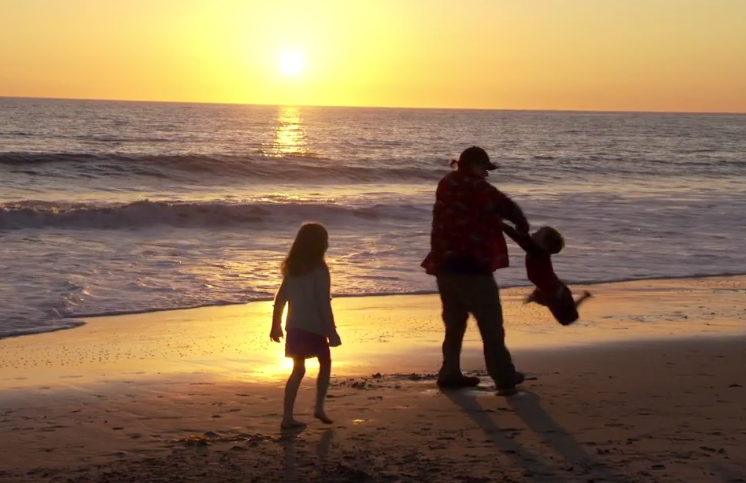 – ### –