THE CALL's Anti-Smoking Film & Lesson Plan
An award-winning program that keeps kids smoke-free 

Lighting up that first cigarette could be the worst decision a person makes. Yet 4,000 young Americans make that decision every day and 1,000 become regular smokers. Whether from peer pressure, wanting to appear cool, influence of family
members
who smoke, or whatever personal reason – kids enter this treacherous territory with little regard to the consequences of their decision. 
As filmmakers and educators passionate to stop kids from smoking before they begin, our mission is to keep kids tobacco-free. Our youth smoking prevention program is intended for middle school students – kids who will soon consider one of the most critical health and lifestyle decisions they will ever make: the decision to smoke or not.
The Educators Package consists of three elements:
1. An award-winning, short dramatic film, THE CALL.
2. A comprehensive, 24-page Teacher's Guide with two lesson plans.
3. A beautiful soundtrack.

———————————————————————————————————————————————————————————————————————————
The Film

Middle school children are often preached to about the dangers of smoking. They're shown horrific images. They're given boring statistics and told that smoking is addictive and causes cancer. But how far can this approach really go with kids who are primarily social and emotional beings at this stage?
We take a different approach. Our film, the core element of the program, grabs kids with a personal story they easily relate to. Its lead characters are their own age, played by actors many will know from movies and TV. The story involves them in a deeply emotional way and delivers the intended anti-smoking message subtly yet powerfully. Teachers are encouraged to show THE CALL without revealing what it's about, so that students may experience it without preconceptions and draw their own conclusions.
 To watch the film's trailer, click here.

Praise for THE CALL:
FILM FESTIVAL OFFICIAL SELECTIONS:  NYC Independent Film Festival (NY), International Film Festival of Cinematic Arts (Los Angeles, CA), Chinh India Kids Film Festival (New Delhi, India), Green Bay Film Festival (WI), West Chester Film Festival (PA), and On Location: Memphis Film and Music Festival (TN).
WINNER:  BEST SHORTS AWARD
OTHER ENDORSEMENTS:
This film has the potential to open kids' minds to the emotional costs of smoking at a stage when they can still hear this lifesaving message.
   –Michael Thun, MD, American Cancer Society

"The Call" is an outstanding short with a great message on a lot of levels. I have shown it to my PE classes on rainy days. They get it. It's very powerful.
   –Lin Hancock, PE Teacher, Roosevelt Middle School, River Forest, IL
It was easy to relate to and made me feel sad, how smoking tears people apart.
   –6th grader, Roosevelt Middle School, River Forest, IL
It was a hit! All of their faces [5th and 6th graders] were glued to the screen the entire time. They absolutely got the message: do not smoke. Up to this point, the "Just Say NO" message has been conveyed to them via statistics. They preferred this story format. They clearly identified with Becky.
   –Susan Lucci, Group Facilitator, River Forest, IL
"The Call" is such an amazing film, I've watched it like thousands and thousands of times, to be honest. Please tell everyone … that this movie is like a one in a trillion and should be watched by every human being on this earth.


   –Keerthana Rajeev, 9th grader from Thalassery, India
(See more endorsements here.)
 *****
 ——————————————————————————————————————————————————————————————————————————
The Teacher's Guide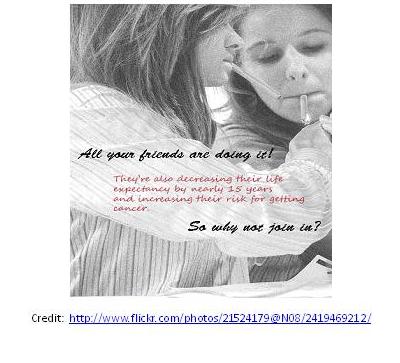 We believe that a strong smoking prevention program should be an integral part of the health education curriculum in every middle school to keep kids tobacco-free. Research has shown that schools with effective anti-smoking programs generate fewer adult smokers.
The lessons in the 24-page Teacher's Guide create a safe place for open dialogue in which students:
Discuss the film's themes, particularly the effect smoking has on the characters' lives.

Learn the cold statistics and facts about smoking to increase their awareness of its consequences.

Understand the role of media and the misinformation disseminated through tobacco advertisements and movies.

Practice ways to resist peer pressure with confidence; sign an anti-smoking contract.

Engage in fun, creative, and interactive activities that help kids learn the health risks of smoking.

[NOTE: The lessons and information in the Teacher's Guide align with the

Common Core State Standards

for English/Language Arts, making it very easy to implement as a staple in any educational system.]
The Teacher's Guide is available as a PDF file. The document can of course be printed and handouts distributed to students. Sources for the information include the CDC, American Lung Association, WHO, and others.

Praise for the Teacher's Guide:
The Teacher's Guide for THE CALL is an exceptionally well-crafted teaching tool. It captures all the essentials needed to bring the movie's message into the classroom in an engaging, relevant manner. It offers the following:
A compelling catalog of statistics that prepares teachers with the background information needed to introduce the subject and equip students with the facts they need to make informed decisions about smoking.

A step-by-step approach that is user-friendly but allows for adaptability to accommodate diverse classroom populations.

Creative, contemporary discussion questions and extension activities that will appeal to the varied personalities of middle school students.
–Barbara R. Koren, M.Ed.
Educational Consultant at Beverly Public Schools, Waltham Public Schools, Concord Public Schools, Boxborough Public Schools, Lynn Public Schools, EDCO Educational Collaborative, CASE Educational Collaborative, North Shore Educational Consortium, Southern New Hampshire University
Adjunct Faculty at Simmons College, Framingham State University, Lesley University
*****
———————————————————————————————————————————————————————————————————————————
The Soundtrack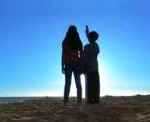 "Surrender," an exquisite 3-minute piece, was composed and performed for THE CALL by award-winning composer Lucy Schwartz. Teachers are  encouraged to play the soundtrack while students do the exercises (eg, the initial free-write exercise), to subliminally reinforce the themes of the  film.
                                                                    *****

———————————————————————————————————————————————————————————————————————————
The Educators Package
(Film + Teacher's Guide + Soundtrack)
Available in 3 versions: 
1. Deluxe DVD @ $97.00.
Quantity discounts available: 5-9 = $87/each; 10 or more = $75/each.
2. Download @ $47.00.
3. Streamed version
– priced according to anticipated number of views and length of license.
For more information, please call us at 708-655-9590
or email: [email protected]